Genres
RPG , Life Simulation
Audio Languages
English, French, German, Spanish
Written Languages
English, French, German, Spanish
Release Date
27th June 2023(Nintendo Switch), 27th June 2023(PlayStation 5), 27th June 2023(Xbox Series X|S), 27th June 2023(PC via Steam)
Your new life begins in Forgotten Valley, a tranquil community where your father and his friend Takakura once dreamed of running a farm. As you befriend the valley's residents and fulfil your father's legacy, you'll live a carefree life on the farm growing crops and raising animals. As the seasons go by, you'll find your lifelong partner, raise a child together, and watch them grow up before your very eyes.
After each day's work on the farm is done, you can go fishing, hunt for ancient treasures at the local dig site, or chat with your friends in town to build precious memories. And when the years have passed, your child will be old enough to choose a career for themselves… Will they inherit the farm? Or will they find their calling somewhere else? Only time will tell.
This remake of a beloved classic features plenty of new events, enhanced festivals, more recipes to cook, and a cornucopia of never-before-seen crops. Looking for more to do around the farm? Take pictures of your family with the new camera feature, dress up in your favourite outfits, or help your fellow residents with their requests. Whether this is your first STORY OF SEASONS adventure or you're returning to Forgotten Valley, a wonderful life awaits you. OVERVIEW
Put down roots on your new farm in the peaceful town of Forgotten Valley. Forge precious memories as you weave your own generation-spanning tale of friendship, family, and farming. Bring life to the land by cultivating crops and raising animals, find love among the town's friendly folk, and make lasting memories with a family of your very own in this reimagining of a beloved farming classic.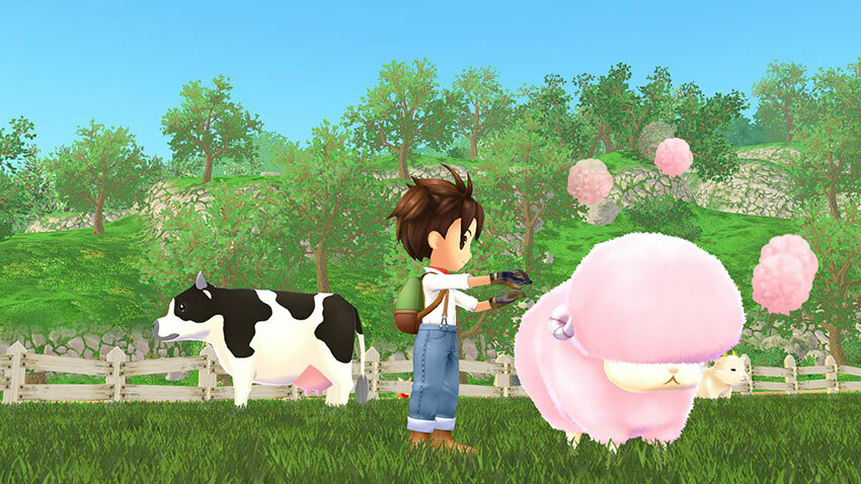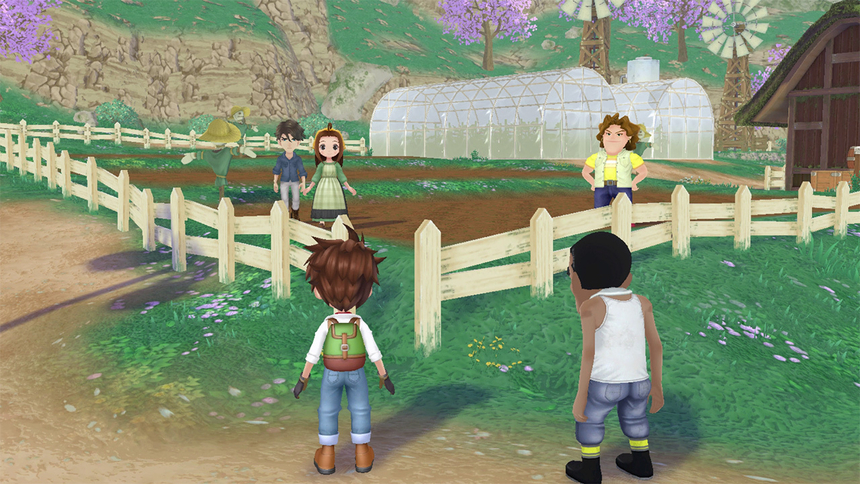 Befriend the residents of Forgotten Valley - Find new friends among the charming cast of characters in the tranquil town of Forgotten Valley, and get to know them through all-new events! In this close-knit community, there's an abundance of memorable personalities, from the mischievous Nature Sprites to the nutty scientist Daryl, that make Forgotten Valley… unforgettable!
Establish your homestead - Live a carefree life on the farm growing an abundance of crops and nurturing the land to improve your yield. Raise cute animals that reward your affection with handy produce that is perfect for recipes, as gifts or sold for a profit at your very own market stall. Discover new animals, create hybrid crops, and build upgradeable facilities to help you on your way to a dream life in Forgotten Valley. Your Story, Your Way ‒ Play as male, female, or non-binary, and customise your look as you start your new story in Forgotten Valley. Regardless of how you choose to play, all of the eight eligible bachelors and bachelorettes have romantic potential, so you can truly be who you want to be and fall in love with your heart's desire.
Fall in love, start a family and build precious memories - Once you've found your one true love, it's time to settle down and start a family. Watch your child grow into adulthood as the years pass! Will they inherit the farm? Or will they find their calling somewhere else? Help your family thrive across the decades in Forgotten Valley, guiding your child on the path to finding a future that's right for them.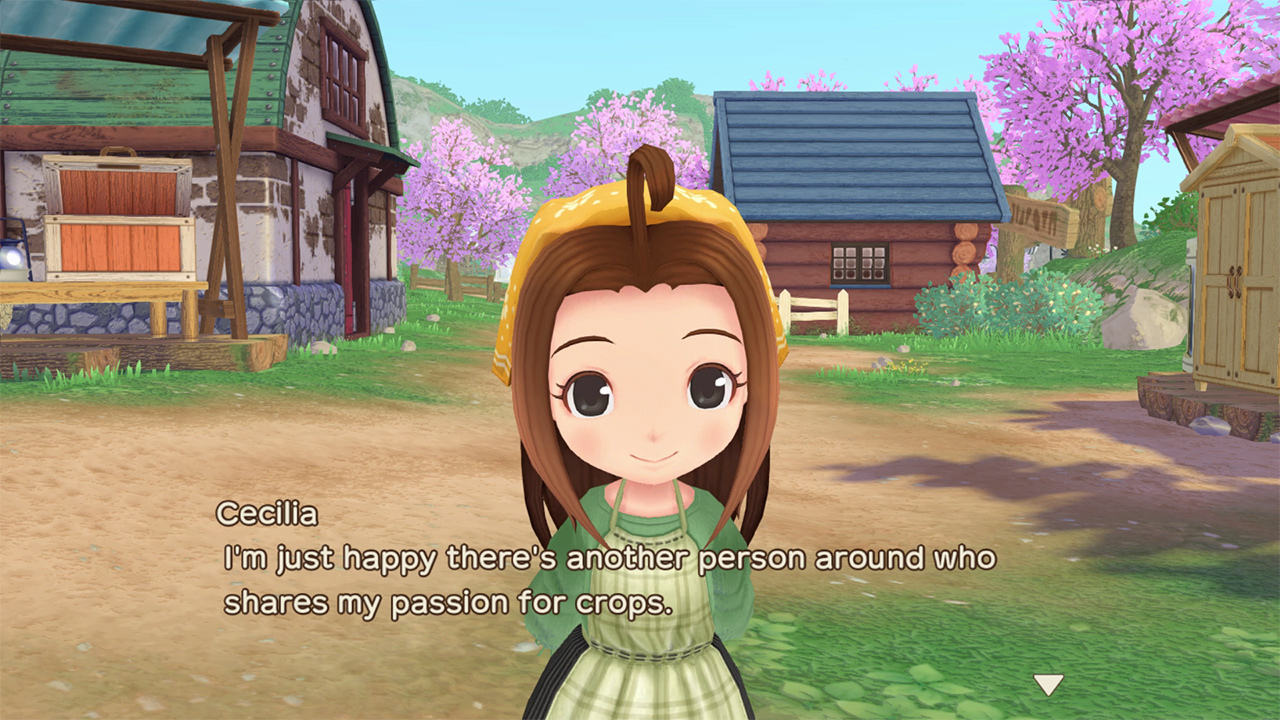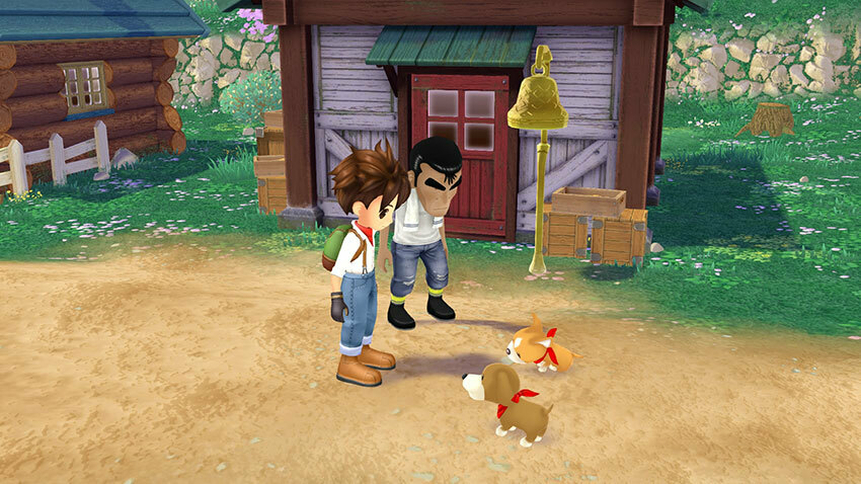 A Wonderful Life for a new generation!
Revisit a beloved story as never before, with updated visuals, additional marriage candidates, new animals, seasonal events, and a wide array of gameplay improvements. This reimagined version of A Wonderful Life brings all of the heart and charm of the original to a new generation as the definitive experience of one of the most cherished entries in the long-running farming series. Limited Edition
The STORY OF SEASONS: A Wonderful Life Limited Edition is the perfect companion for your new life in Forgotten Valley!

Keep a record of your best moments in the 140-page, A5 notebook, and adorn the pages with charming chibi stickers of your favourite animals from your new farm.

The Limited Edition also includes an A3 poster and a collector's box, both featuring exclusive artwork by series artist, Igusa Matsuyama, inspired by their original artwork for A Wonderful Life.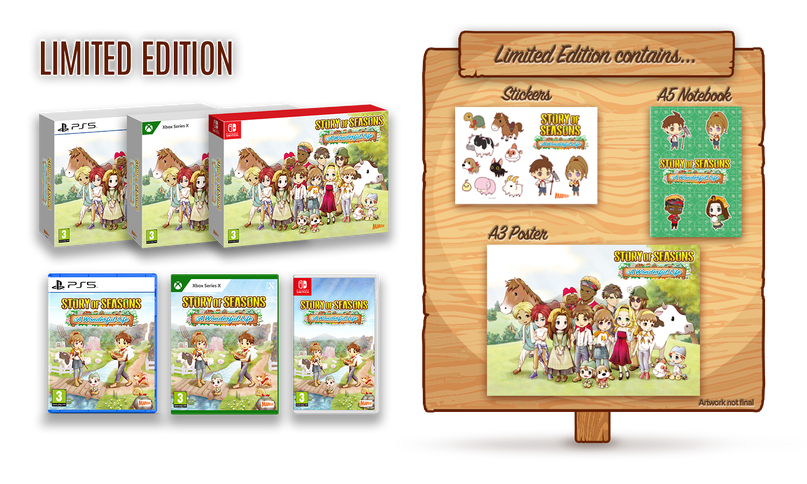 Welcome to a beloved classic
Licensed to and published by Marvelous Europe Ltd.
© 2022 Marvelous Inc. All rights reserved.