Written Languages
English, Japanese
Release Date
29th March 2019 (PlayStation 4)
Among the nations on the Zemurian continent, the mighty Erebonian Empire has been quick to outwardly stake its claim militarily; yet politically, ugly bouts of internal conflict between the upper class and commoners attempting to rise to power have been steadily intensifying day by day. The Noble and Reformist Factions have been none too kind to one another over the years, and tensions between the two only stand to worsen if compromises aren't made in the very near future.

Rean Schwarzer, like any other citizen of the Imperial Nation, is no stranger to these rising conflicts: the class system has been deeply embedded into the hearts of every Erebonian since the days of old. As a seventeen-year-old student preparing for his new life at Thors Military Academy, however, he notices that his crimson uniform differs from the standard ones issued to his peers—typically green for commoners, and white for nobles.

Enter, Class VII of Thors Military Academy. For the first time in the prestigious academy's history, rank means nothing and skill means everything. With nine hand-picked students of various backgrounds and abilities, Rean included, Class VII readies itself to dive deep into the political quagmire that threatens not only them, but the Empire as a whole.
Definitive JRPG Experience Comes to PlayStation 4
The definitive JRPG experience makes its way to PlayStation 4 for the first time in Europe. As Rean Schwarzer, follow the activities of Thors Military Academy's specialised 'Class VII', with added features not found in any previous console releases.
The Link System Returns with a new Overdrive Mode
Bonding with allies continues to pay off with the Combat Link System, netting a variety of combat benefits including healing, guarding, and more, and the new Overdrive mode allows linked characters to attack up to three turns in a row for new strategic battle options.

Dual Audio
This enhanced release includes dual voiceovers for the first time in the series' history, allowing players to enjoy the original Japanese voices for each of the games' myriad characters.
New Dialogue
An additional 5,000+ lines in the much-lauded English dub that were previously available only in the PC editions.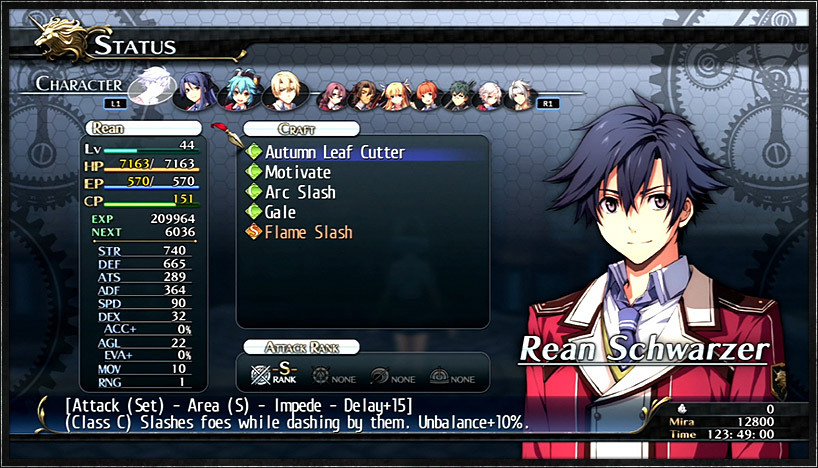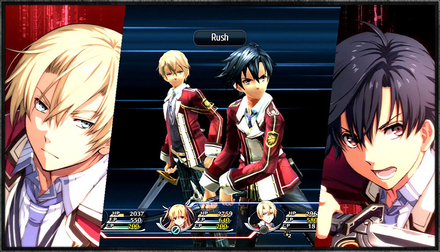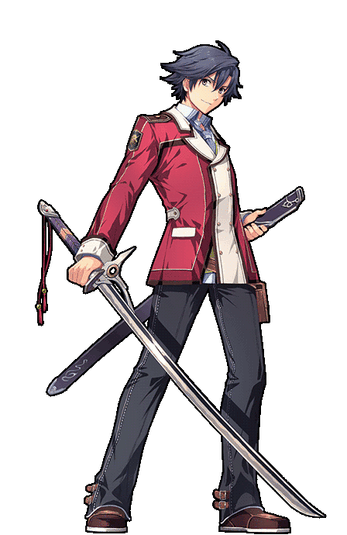 Rean Schwarzer
A good-natured young man, Rean is starting a new chapter of his life at Thors Military Academy. Although often broadsided by the strangeness of the school's student body, he takes it all in stride, proving a trustworthy friend and ally to his classmates. Trained in the Eastern Eight Leaves One Blade style of swordsmanship, Rean performs his techniques with a saber-like sword called a tachi.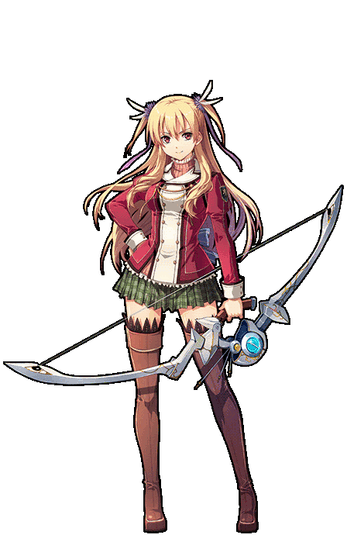 Alisa R
Alisa is a friendly and capable girl who's not afraid to hold a grudge if you get on her bad side. While she doesn't share much of her personal life with the rest of Class VII, her knowledge of business and technology often comes in handy, and her keen archery skills make her a valuable asset in battle.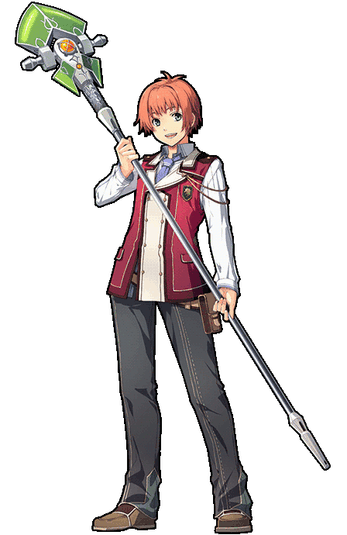 Elliot Craig
A gentle-hearted boy whose openness allows him to become fast friends with just about anyone. He has a deep interest in music and fights using an orbal staff, an advanced weapon currently in the prototype stages of development.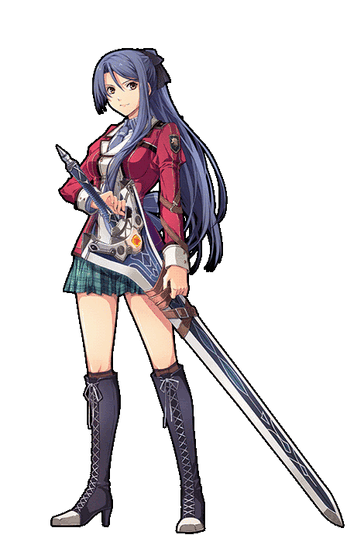 Laura S. Arseid
As the only daughter of the renowned Arseid line, famous for their school of swordfighting, Laura has been raised steeped in the knightly tradition. But while she's a force to be reckoned with on the battlefield with her massive greatsword, the academy's halls can pose just as much of a challenge.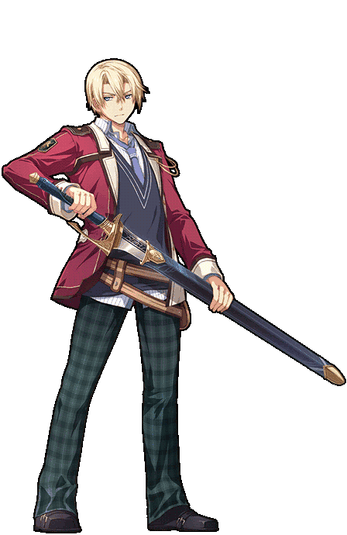 Jusis Albarea
The second son of Duke Albarea, one of the Empire's most powerful nobles. Jusis' status ensures students from Erebonia's well-to-do families will flock to him hoping to gain his favor, but he doesn't especially seem to enjoy the attention. Jusis fights with the nimble technique of court fencing, a style favored by the country's aristocracy.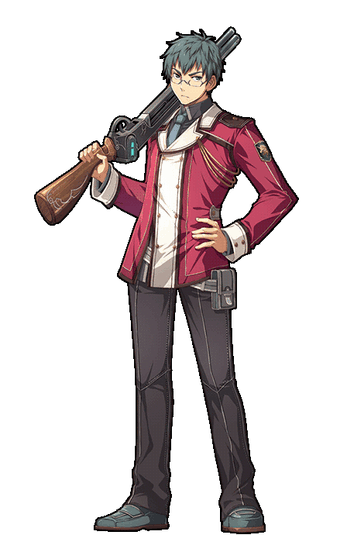 Machias Regnitz
Machias possesses a keen and intelligent mind, making him one of the academy's top performers. He also possesses a vitriolic hate for the Empire's noble class and no hesitation to make that opinion known, which has a tendency of getting him into trouble. He fights with a high-powered orbal shotgun.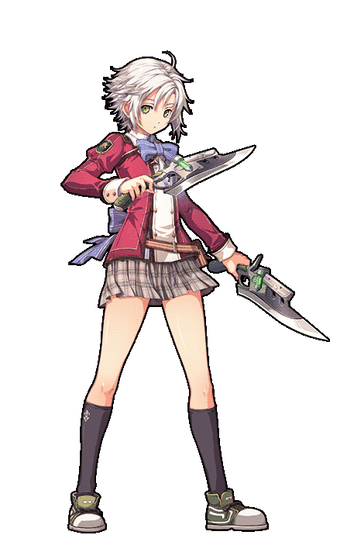 Fie Claussell
Taciturn and mysterious, Fie exhibits an aptitude for combat far beyond her years when she's on the battlefield. On campus, though, she's either uninterested in her classes or too lazy to put any effort into them. She's equipped with a pair of gunswords which, combined with her natural agility, allow her to quickly strike enemies both up close and at a distance.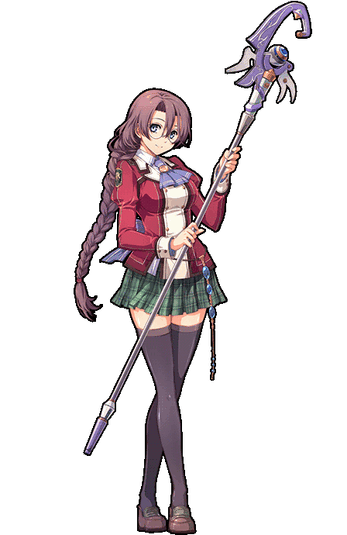 Emma Millstein
A polite and gracious demeanor belies Emma's status as perhaps the academy's brightest student. Not content with just the top score on the entrance exam, she regularly tops the charts on midterms as well. Emma serves as Class VII's president, and like Elliot, fights with a prototype orbal staff.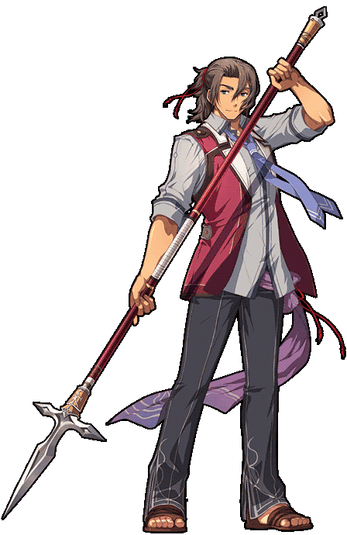 Gaius Worzel
An exchange student from the Nord Highlands on the Empire's northern border. Gaius came to Thors wanting to learn more about Erebonia and the world, both to discover his place in it, and to help safeguard his homeland. He wields a unique cross-shaped spear, a weapon as foreign to the Empire as he is.
Licensed to and published by Marvelous Europe Ltd.