Release Date
13th February 2019 (PC via Steam)
You are an Outer, a new breed of human being that appeared in the aftermath of the Moonfall calamity. As a mercenary for the Orbital organization, you are on the front line of a desperate war for humanity's survival against the Immortals—corrupted AIs that have rebelled against their human creators. Piloting a fully customizable mech known as an Arsenal, you must team up with mercenaries like yourself and complete missions to defeat the Immortals once and for all. But be careful—in a war fought by mercenaries, today's allies can become tomorrow's enemies.

From the visionary minds of Kenichiro Tsukuda and trailblazing mech designer Shoji Kawamori comes a new generation of high-speed mech action combat.
Intense Mech Action Combat - Soar across the battlefield in an Arsenal mech and engage in frenetic, high-stakes combat against hordes of corrupted machines and gargantuan Colossal Immortals. Players can even salvage equipment from defeated enemies to use on the fly, replacing weapons and parts as needed to keep the battle going.
Customize Your Arsenal to Fit Your Playstyle - Whether it's getting up close and personal with a laser sword, picking off foes from afar with a sniper rifle, or laying waste to the battlefield with explosive artillery, players have free rein to customize their Arsenals to suit any playstyle.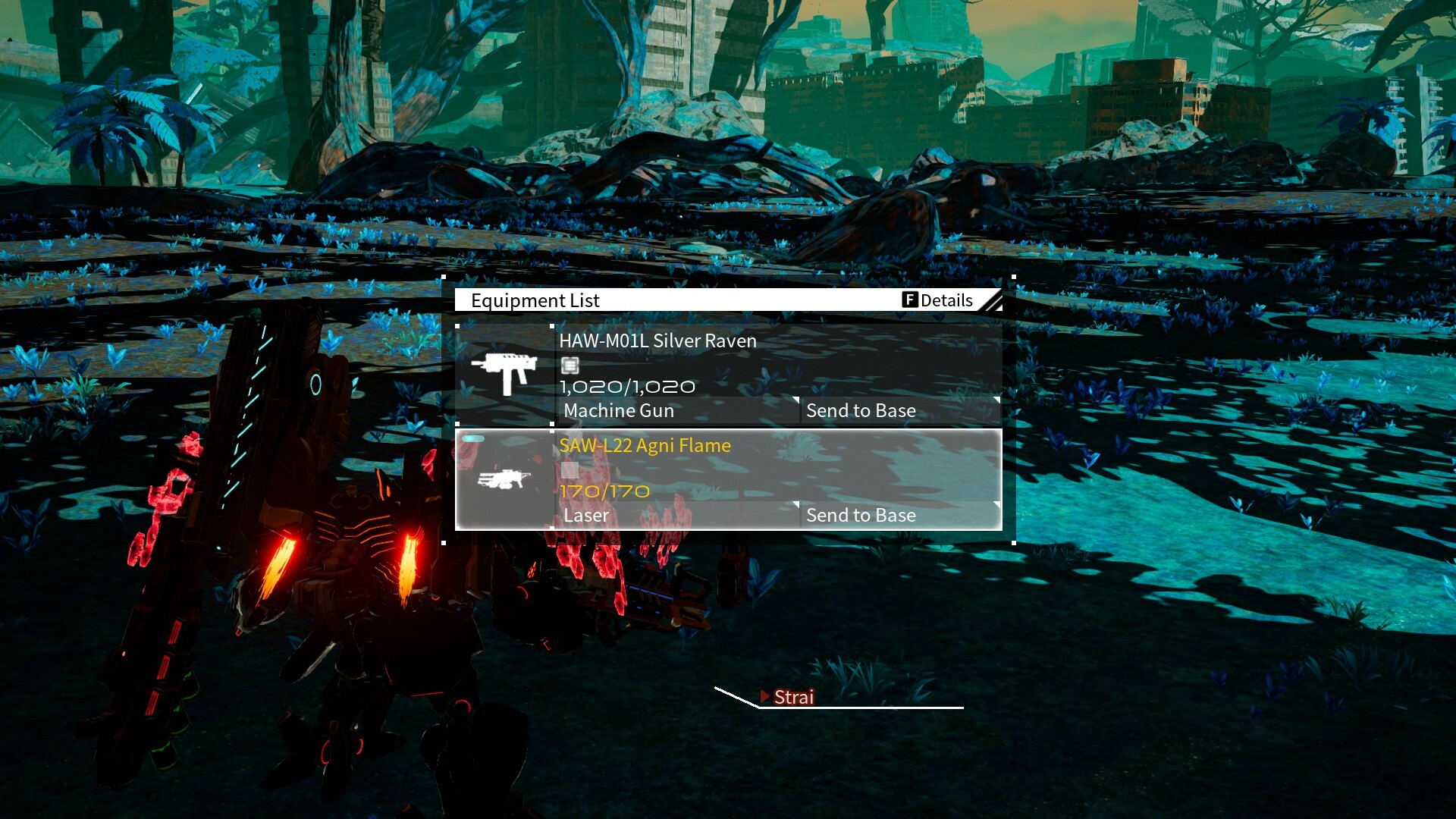 Bend Your Flesh to Your Will - Players can customize their avatar from a variety of reversible cosmetic options, and even undergo extensive cybernetic modifications to gain new skills, such as embedded weaponry and flight, at the cost of their human appearance.
PvP and Co-op Modes - Players can battle each other online in 1 vs. 1 or 2 vs. 2 Versus Modes and climb the leaderboard rankings to become the top mercenary. They can also team up in online Co-op Mode to fight powerful Colossal Immortals or take on Exploration Missions to map randomly generated Immortal bases for powerful rewards.
Publisher
Licensed to and published by Marvelous Europe Ltd.
Trademark
© Marvelous Inc. All rights reserved.