Mandragora, a brand new dark fantasy action RPG revealed
Today, we're thrilled to share a first trailer for Mandragora, a brand-new title created by Primal Game Studio that we will publishing for PC, PlayStation 5, Xbox Series X|S and Nintendo Switch.
Mandragora is a challenging but rewarding Metroidvania-inspired adventure that tells the story of a world of gorgeous paint strokes and inevitable tragedy.
In Mandragora, mankind has surrendered the world to the monsters. People hide away behind walls of brick and palisades of ignorance, constructed by their leaders. Joy and delight are coveted jewels, out of reach of the masses.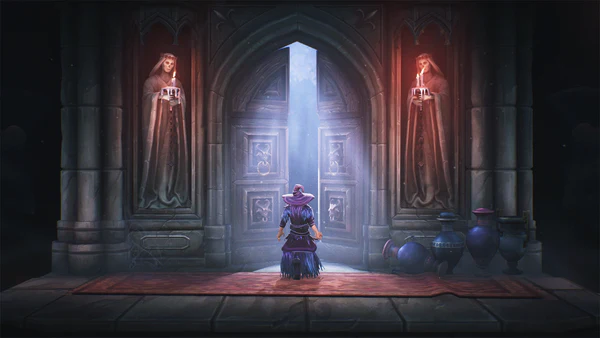 You will journey through a world in decline, slowly falling prey to the damaging effects of Entropy, fight against vicious enemies, challenge unique, deadly bosses, meet new allies, enemies, and every shade in-between, and make harsh moral choices. There are many paths worth taking in Mandragora - which one will you choose?
Explore the vast, interconnected world of Faelduum, as epic and twisted music composed by Christos Antoniou, founding member of Septic Flesh, brings this atmospheric, painterly 2.5D universe to life.
You will discover what lurks in the shadows as you master the punishing side-scrolling action as one of multiple unique classes and customize your character's active skills through a deep and rewarding character development system.
This trailer is only the beginning! We hope to show you more from Mandragora later this year, so please wishlist the game on Steam now, join us on Discord if you've got any questions or follow the @MandragoraGame channels on Twitter, Facebook or Instagram to be kept up-to-date!