Developer
Primal Game Studio
Written Languages
English, French, German, Spanish, Italian, Hungarian, Japanese, Korean, Portugese, Simplified Chinese, Polish
Mankind has surrendered the world to the monsters. People hide away behind walls of brick and palisades of ignorance constructed by their leaders. Joy and delight are coveted jewels, out of reach of the masses. This is not the world you were promised. It's time to take it back.
Journey through a world in decline, slowly falling prey to the damaging effects of Entropy. Challenge unique & deadly bosses, meet new allies, enemies, and every shade in between, and make harsh moral choices.
There are many paths worth taking.
Choose yours.
Explore a universe of gorgeous paint strokes: Immerse yourself in a rich, dark, painterly 2.5D world powered by the Unreal Engine as the epic and twisted music composed by Christos Antoniou brings this atmospheric world to life.
Delve into a story-driven dark fantasy adventure: Leave the sanctuary of Crimson City and travel through an interconnected world that will take you from dark forests to deadly swamps, abandoned dungeons to frozen mountains, and more.
Enter the dark realm of Entropy: Acquire the legendary Witch Lantern and enter the dark realm of Entropy through tears in the fabric of reality.
Encounter horrific monsters and terrifying creatures: Add fallen foes to your bestiary as you battle distinctive enemies and unique, deadly bosses to discover what lurks in the shadows.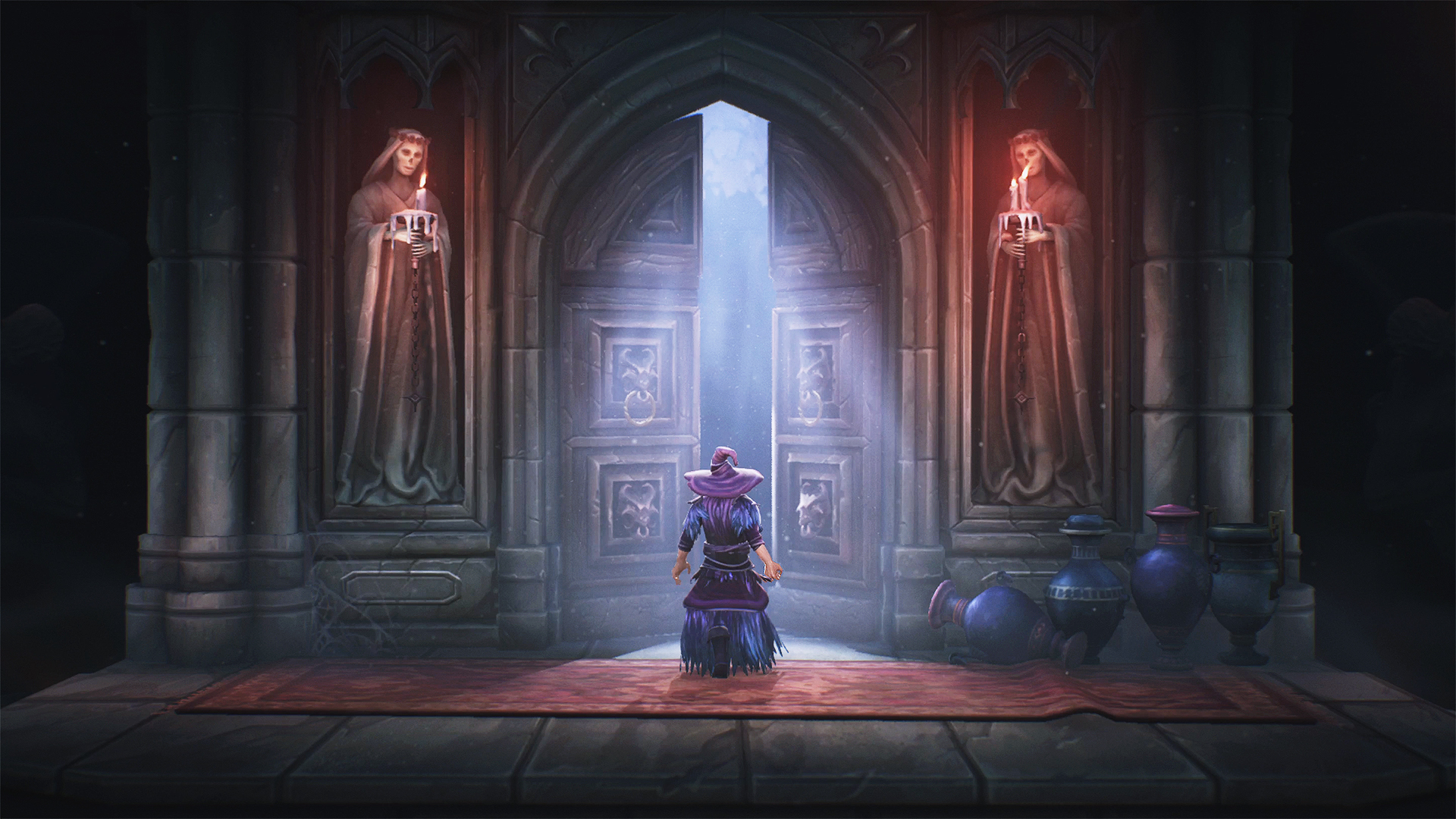 Licensed to and published by Marvelous Europe Ltd.
© Primal Game Studio Ltd. All rights reserved.